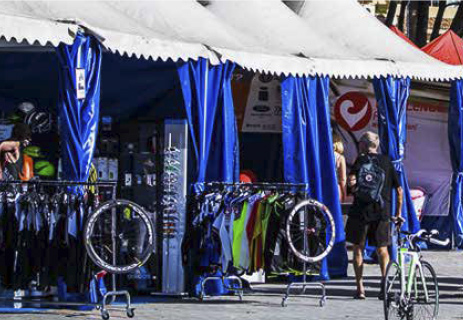 DO YOU WANT TO BE AT THE CHALLENGE MOGÁN GRANCANARIA FAIR?
The Fair Challenge Mogán Gran Canaria is open to all companies, institutions and other organizations that offer products and services of interest to participants and visitors of the event. It is located 200 meters from the departure and arrival area.
The location of the services and activities of the competition itself have been carefully defined in order to make it easier for participants and accompanying persons to access the fair.
The Tri Expo is located on the promenade of Amadores, and is open to all, so the influx of people, triathletes, family, friends, and tourists who spend their holidays on the coast of the Municipality of Mogán: Puerto Rico, Amadores, Arguineguín and Mogán.