The Olympic distance gains prominence in the Challenge Mogán Gran Canaria, on April 22, at Anfi Beach.
*we are trying to improve the route, it is possible that the distances may change.
SWIMMING COURSE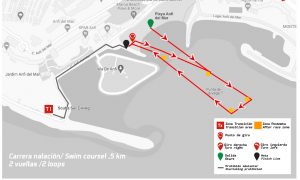 1,500m with start and finish on Anfi del Mar beach and on a two-lap route.
Cutting times
The cut-off time for the swimming sector will be 1 hour from your departure time.
*this time will be increased in case the swimming distance is not measured correctly
BIKE COURSE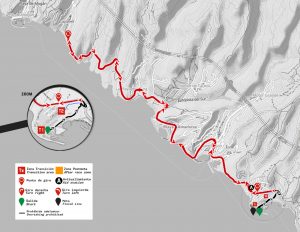 42 Km with start and finish at Anfi del Mar Beach and over a 2-lap route, where drafting is NOT allowed,   loops that runs between Anfi and Taurito following way.
Overtaking is not allowed, during the course in Anfi Resort.
RUN COURSE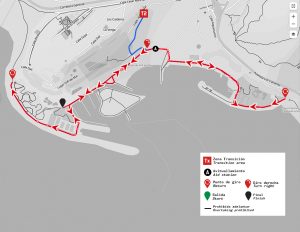 10 km. 3 loops run course, around Anfi del Mar Beach.
Always running on the right side.